Representing the best of British in North America since 2015
Owner Mark Walker has been in the bathroom industry all his life.
He grew up playing with plumbing valves and basin faucets, as his parents owned various companies in this sector. He also had other toys.
Graduating in Business Administration from University in 1995, Mark has since enjoyed developing products & marketing for a leading UK faucet brand, owning his own kitchen & bath showroom in the beautiful city of Bath, managing teams of sales reps both in the UK and overseas, and developing business himself in many international markets. He's also had time to get married, settle down and, with his wonderful wife Nicky, raise 3 gorgeous children.
UJS is owned by Mark & Nicky Walker and came to life in January 2016. We're proud to work with the best of Britain and the leading showrooms, designers and plumbing supply companies in the US, Canada and Caribbean.
Mark & Nicky
USA
We cover the entire United States and Mark visits the country monthly.
Canada
We cover most of the provinces and visit Canada 5-6 times per year.
Caribbean
We mostly cover the English-speaking islands such as Jamaica, Trinidad, Antigua, Barbados & the Windward Islands.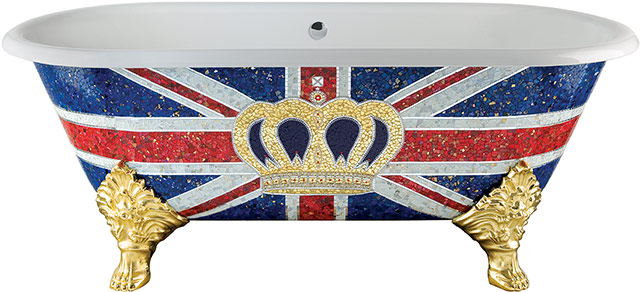 Union Jack Consultancy Ltd.