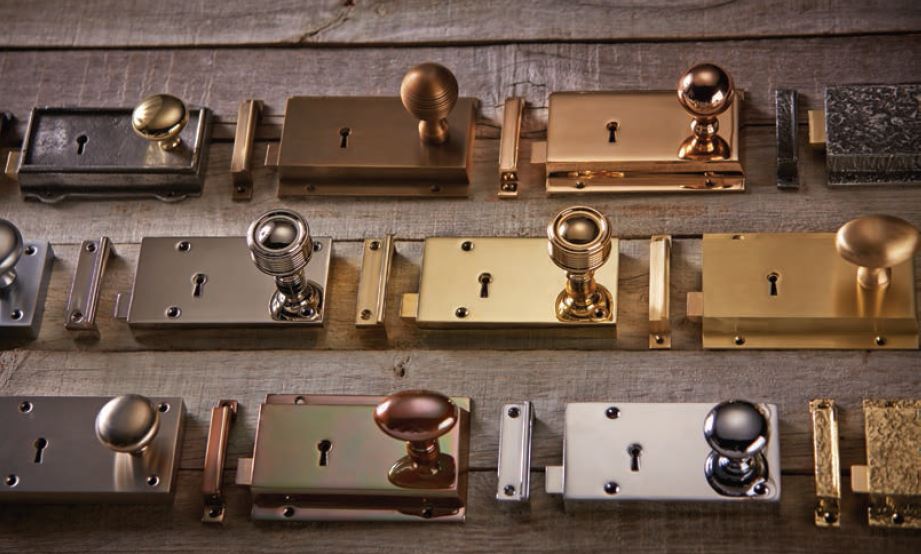 Lines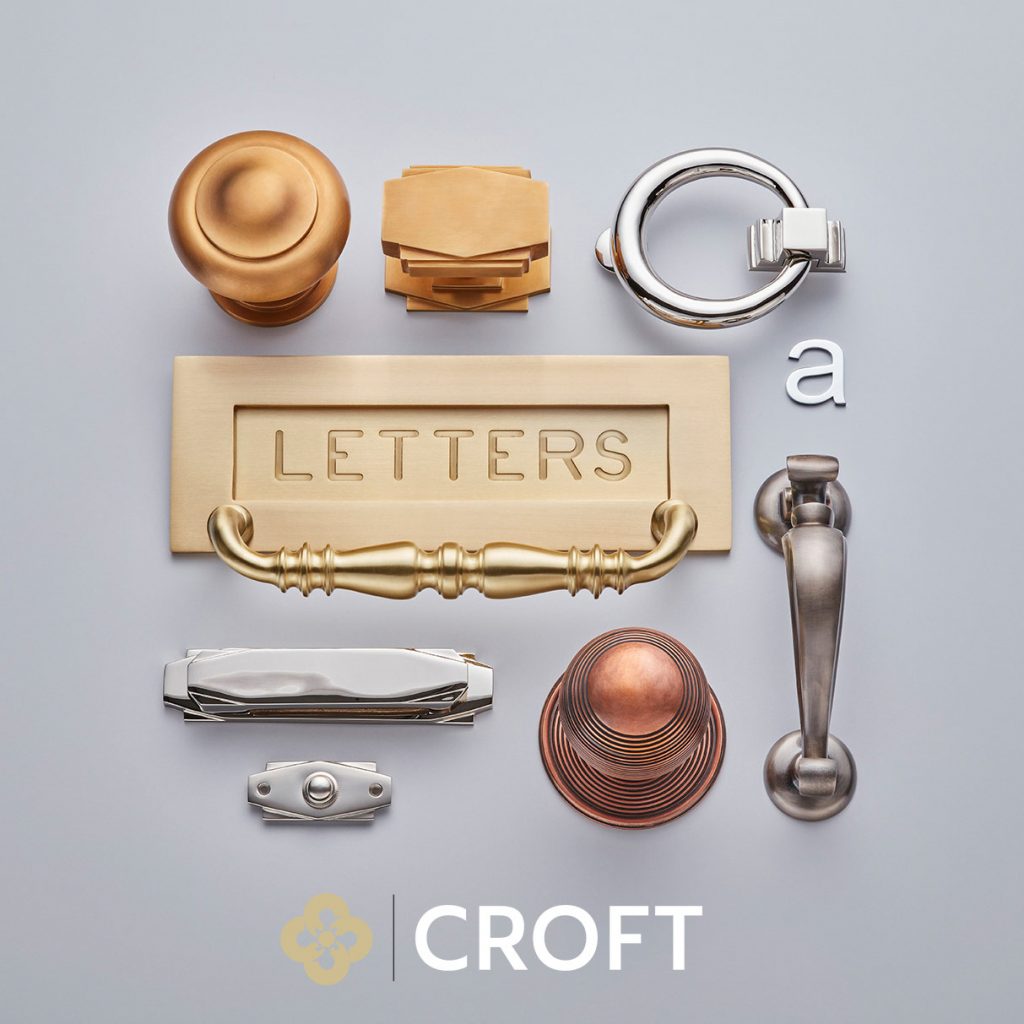 Croft Architectural Hardware
Croft are passionate about perfection.
Perfection in design, in manufacture and most importantly, in meeting the requirements of its customers worldwide.
It's an ethos born and nurtured over 150 years of history and is reflected in a beautifully curated portfolio that includes over 1,000 project ready designs of door, window and cabinet hardware in 28 finishes.
The knowledge and experience of the Croft team ensures they are the perfect partner for your project. Whether you require the latest collection or a custom solution, Croft combines design innovation and expert craftsmanship to produce captivating products of the very highest quality that are as pleasurable to use as they are to look at.
Croft are located in Willenhall, the home of the British hardware manufacturing in the heart of England.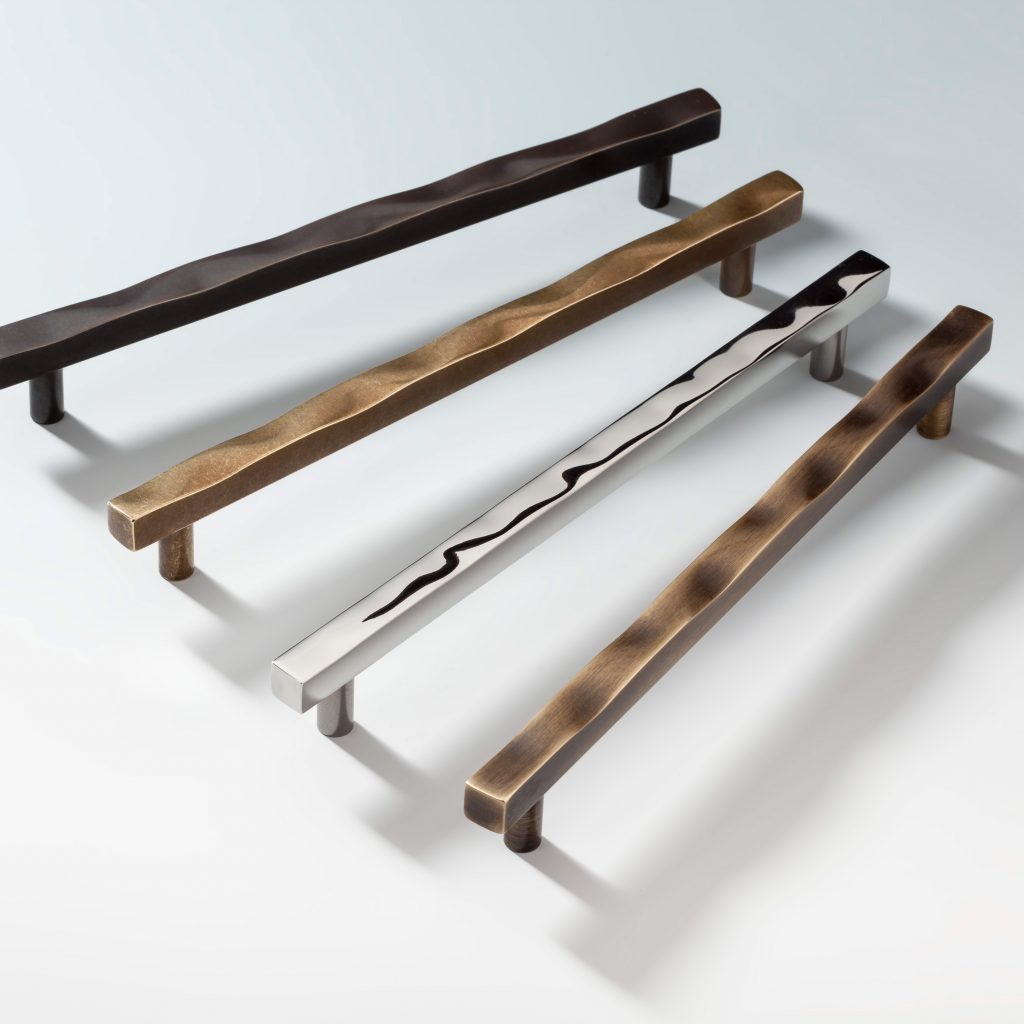 Ged Kennett Contemporary Metals
Ged Kennett lives and works at Nettlecombe, a small country estate on the edge of Exmoor in SW England.
He has been metalworking since 1995 and started his own business in 1997. After a few years of working to commission, making fine hand forged domestic ironwork, he discovered a need for beautifully designed and crafted cabinet fittings and started to concentrate in this area. He has been making handles ever since.
Originally working on his own, in a small, dark workshop, his business steadily grew. He now has two workshops, full of beautiful old machinery, two full time workshop assistants and regular help with admin and packing. In 2009 he formed Ged Kennett Contemporary Metals Ltd, dedicated to producing the finest quality fittings both in terms of design and manufacture. They specialise in textured cabinet hardware made in brass and stainless steel. They also offer a custom design service and Ged's happy to adapt any of his existing designs or can work in partnership with you to create something completely unique.
Ged and his team are true craftsmen.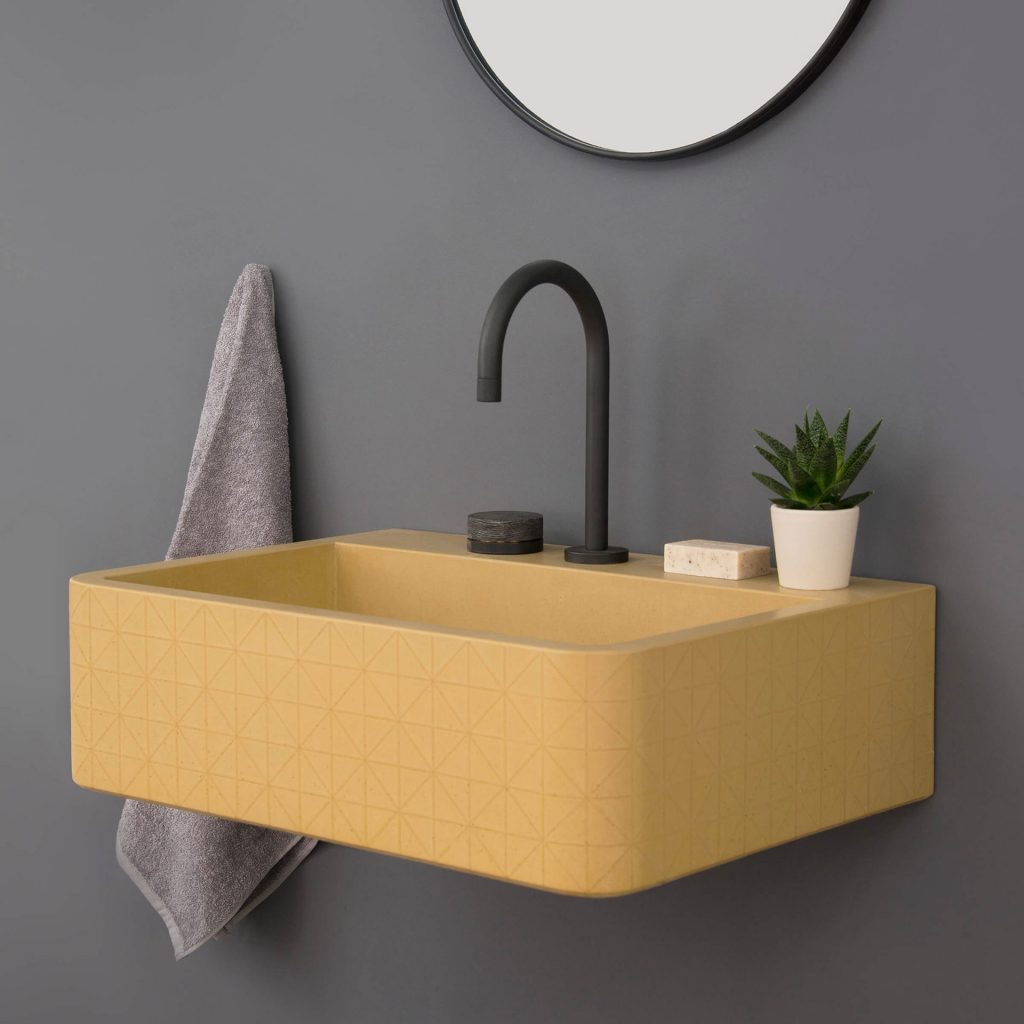 Kast
A design-led business based on the edge of Sherwood Forest, in the heart of England. Kast are specialists in the design and manufacture of contemporary concrete bathware – they design and make everything from their factory in the UK and deliver worldwide.
Kast's founder, Tim Bayes, fell in love with concrete over 20 years ago. Growing up in Switzerland, he was inspired by their use of concrete, manipulating it into unique forms. Drawn to the purity of this material, Tim realised the potential it had for contemporary product design. With a natural affinity towards engineering and a degree in Fine Art, he began working with this 'liquid stone' and was convinced it could become the ideal material for interior products. From designing furniture to creating interior surfaces, realising this vision took many years of development, researching and refining both the precise mix of concrete and complex casting processes. Tim grew his team and continued to innovate, pushing the boundaries of how concrete can be used.
Over the years Kast have learned to pare back what they do, and hone what they make. When they started there was no-one to follow, because no-one was making and designing concrete products like they were. These days they focus relentlessly on one thing – making the most beautiful concrete bathware anywhere in the world.
That's what they do. That's all they do. And that's enough.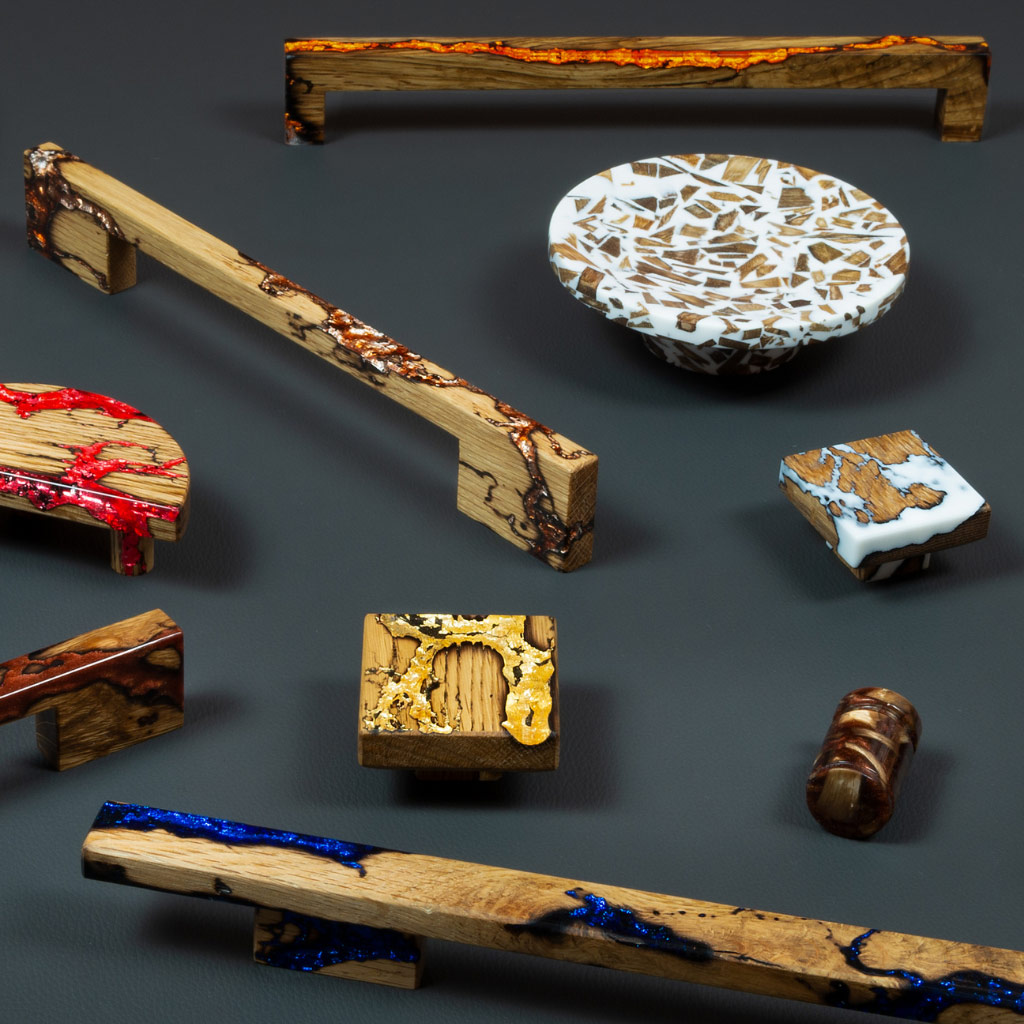 Studio Number 10
Tucked away in the beautiful English countryside, STUDIO NUMBER 10 is located in the stunning county of Shropshire.
They create masterpieces that add a sense of individuality to your home using reclaimed wood with the addition of vibrant colors and metallic leaf.
Founder & Head of Design, Jiri Marek, has turned his lifelong passion for wood, beauty and interior design into a unique boutique studio, focused on creating luxury cabinet and door hardware – "the art of Wood".
All items are hand-made and finished to a superlative level of quality. Custom sizes, shapes and colors are all possible and their designs will challenge your preconceptions about wooden hardware.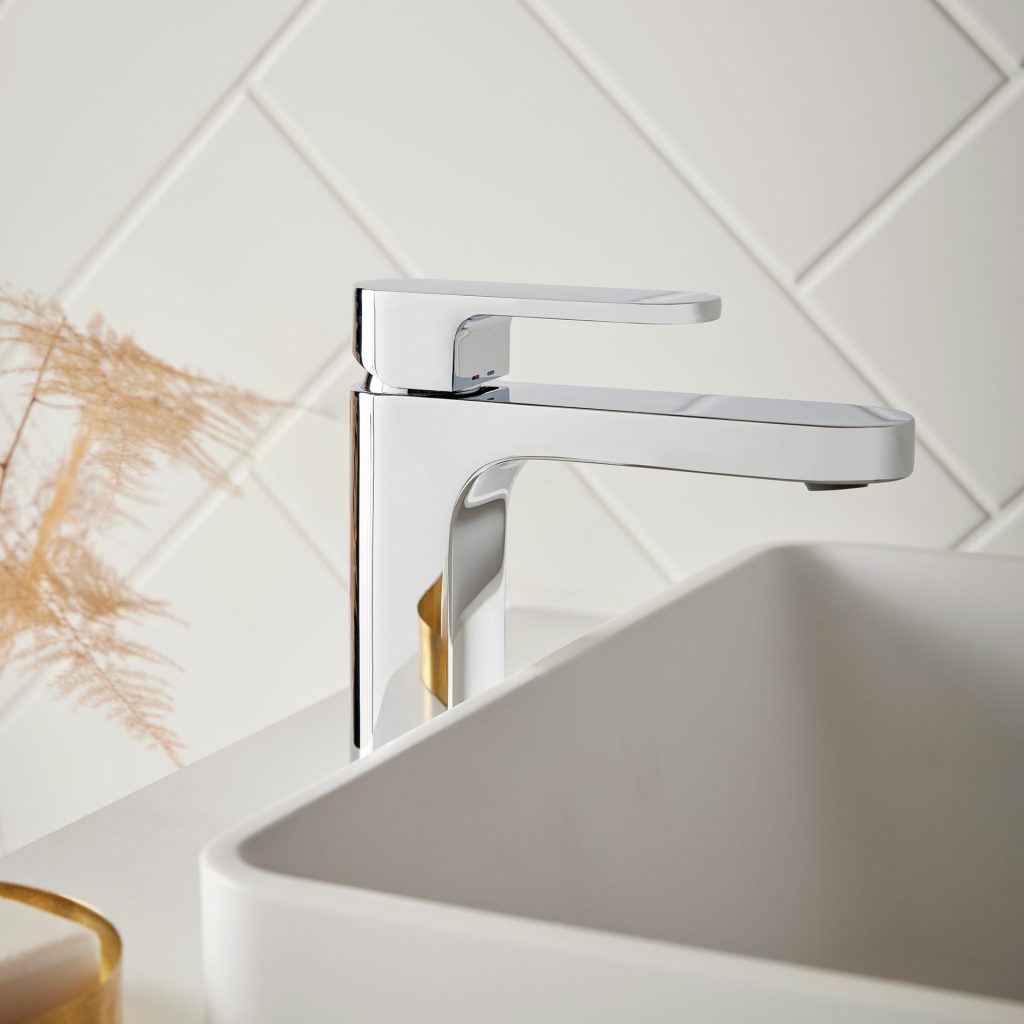 VADO (Caribbean markets only)
VADO is a leading British bathroom brassware manufacturer providing high quality faucets, showers, accessories and plumbing fittings (the latter under their PEX brand) to customers in 60+ countries around the world.
They don't compromise on design or manufacturing – superior quality brassware is VADO's passion. From product design to their seven step hand-polishing process, VADO manufactures products to last. So, whichever range you choose, outstanding quality comes as standard.
VADO also has a renowned reputation for creating products that deliver the best possible user experience whilst using water sustainably. By fitting VADO's H2Eco flow regulators to your taps and showers, you can be assured that you can use less water without hampering your product's performance or design. Save water in style with VADO.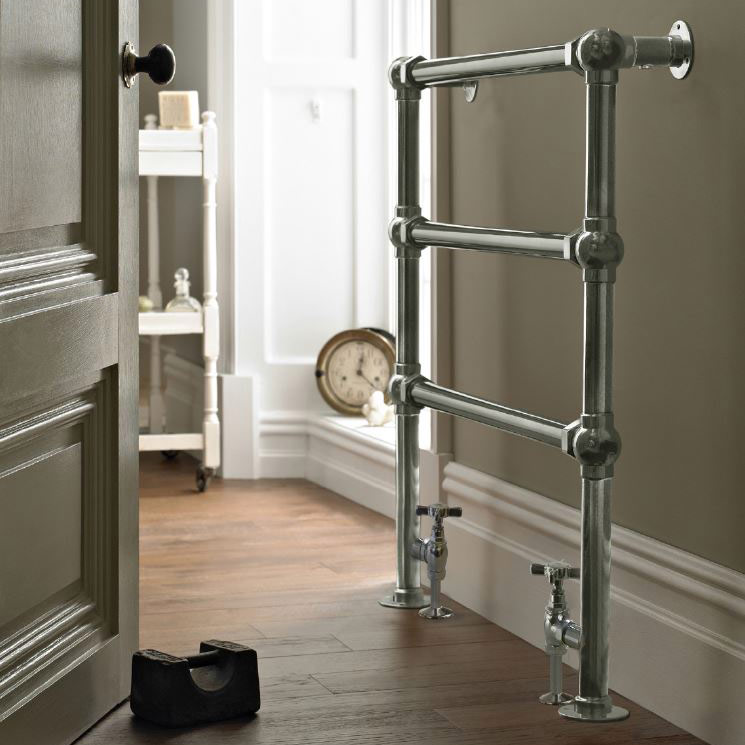 Vogue
In the UK and Europe a towel dryer is an essential component of any bathroom. This is because it allows damp towels to dry in such a way that they remain soft and gentle, in readiness for reuse with no need for costly and unnecessary laundry. A towel warmer also ensures that your towels are warm and cosy, ready for when you step out of the shower or tub.
Fortunately, with Vogue you can enjoy both of those benefits from just one unit.
As the largest British manufacturer of towel dryers, with an unrivalled range of product designs, sizes, finishes and specifications, Vogue are quite simply the only towel dryer supplier you need.
Quick ship options are available from their US warehouse and offices.
Meanwhile, from their factory and HQ in Willenhall, England they offer everything from custom production through to an extended range including washstands and curtain rails.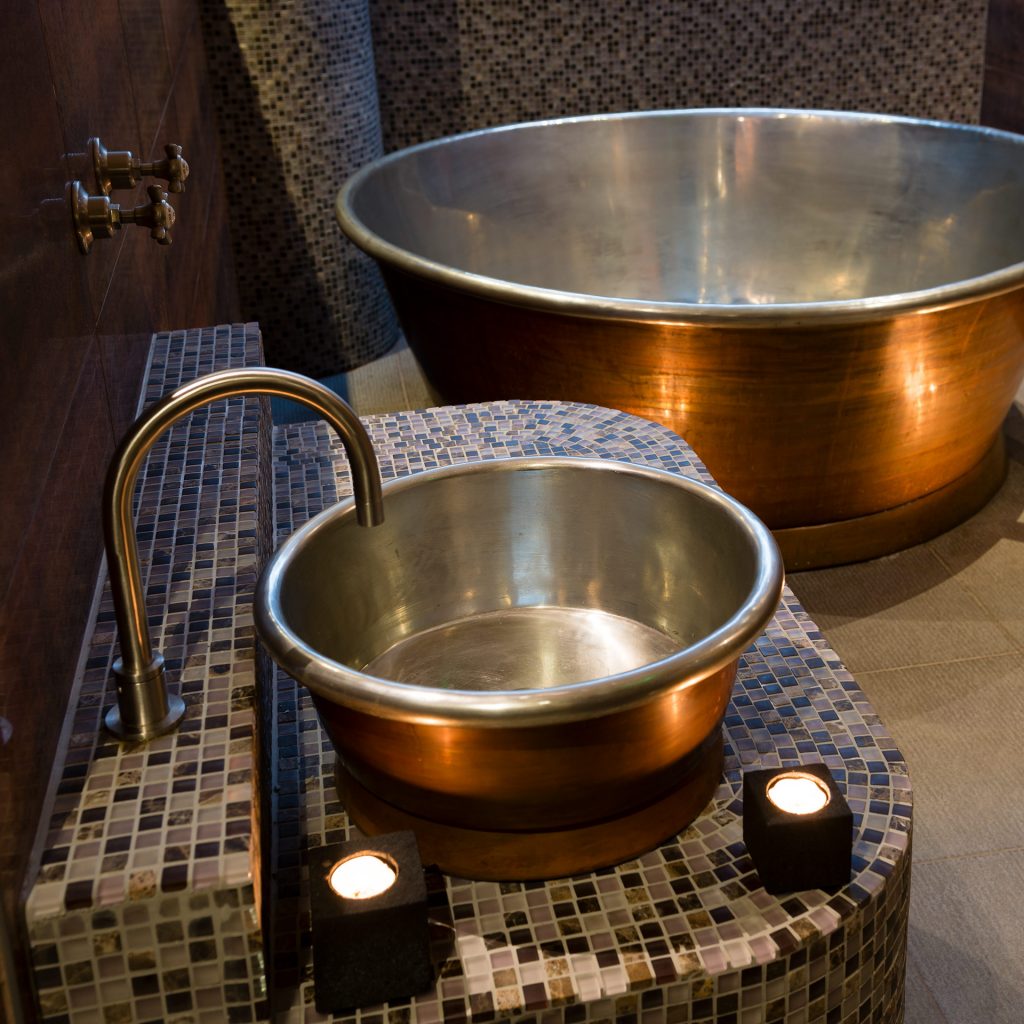 William Holland
Exceptional quality, traditional craftsmanship, iconic design.
As the pioneers of British copper bath design, with over 15 years at the forefront of specialist copper bath manufacture, William Holland pride themselves on producing bathware of unrivalled quality, luxury and beauty, designed to enrich your daily life.
Inspired by the iconic design heritage of 19th Century France, William Holland combine traditional craftsmanship with modern innovation to create truly original and bespoke, functional works of art.
Handcrafted from pure copper or brass, our highly skilled team of British master craftsmen hand finish each and every one of our baths and basins to a tailor-made custom finish of your choosing.
Our aim quite simply, is to transform function into beauty, the ordinary to extraordinary, and routine into an absolute pleasure.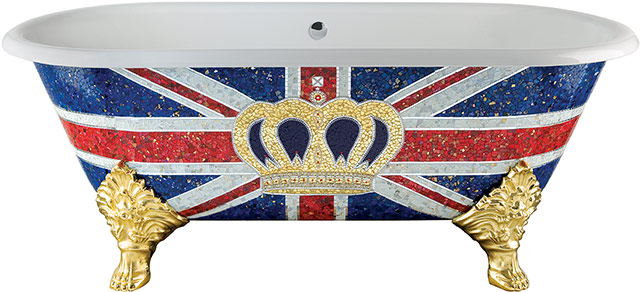 Union Jack Consultancy Ltd.